Foam Dart Thunder @ Unit 23, Dumbarton!
June 30, 2018 @ 7:30 pm
£12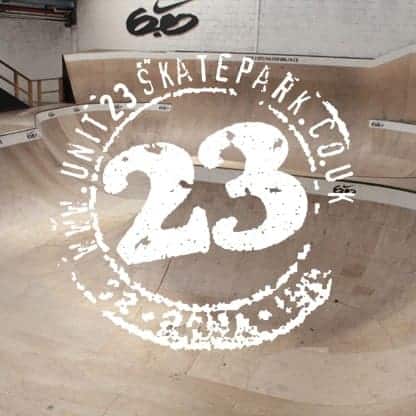 Welcome to our second event at Unit 23 skate park in Dumbarton!
This event is suitable for everyone aged 8 and over – Mums and Dads are encouraged!
There will be team and individual games, including one of our favourites, FLUX!
Feel free to bring any blasters – (if it's been modded please let us know when you arrive).
NOTE – Nerf MEGA blasters AND RIVALS will be allowed – please bring your own MEGA darts with your name on them and mark them as yours 🙂 We will provide regular darts and Rivals ammo 🙂
If you can "run and gun" with it then bring it along. If you can't fix it if it jams, please don't bring it 🙂
What you need to bring:
– Protective eyewear (there will be some on sale for £5 on the night)
– your blaster(s) – please write your name on your blasters!
– refreshments – although there are vending machines on site (no alcohol please!)
– flat soled shoes for scampering around the ramps!
– old jeans are better than shorts!
– bags of energy – you'll need it!
What you don't have to bring:
– regular darts and Rivals ammo – we provide these 🙂
Please be there at 19:30.
Safety briefing starts at 19:45 sharp.
Games finish at 21:45.
Exit skate park at 22:00.
IMPORTANT! If you've never been to UNIT 23 before you'll have to sign a disclaimer before using the park so please allow time for this.
Boring stuff….
Please note there are no refunds on these tickets. This event will be video recorded/pictures taken – buying a ticket means you agree to this.
Tickets on sale now!
We look forward to seeing you there!